Ceramics Products for the Oil and Gas Industry
High Temperature Products:
Turnkey Assignments: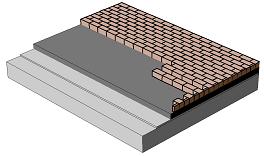 Chemical Ceramics:
Catalytic Bed Support: BCPL-99 High Alumina Support Balls

Catalytic Bed Support: AluminoSilicate Support Balls
Wear Resistant Parts: High Purity Alumina / Tungsten Carbide / Silicon Carbide:
Chemical Pump Bearings, Sleeves and Pistons

Erosion and Corrosion Resistant tubes

Yttria Stabilized Zirconia: Structural Ceramics such as high pressure lines, pistons

Erosion and Corrosion Resistant Ceramic Coatings for valves and shafts
The materials, the product, the processes do not define our core competence. Our core
ability is the ability to customize and innovate. With the backing of the solid experience of our
product development team, we are in a position to manufacture products as per our customer's
pricing and technical requirements. For us, component geometry is not a restriction
Contact us today for your special requirements.